The

Lo-LIGHT

Therapy Lamp
Comfortable low-intensity
GreenLIGHT

therapy

Independent researchers confirm effectiveness of

Lo-LIGHT

lamps
for mood disorders and regulating circadian rhythms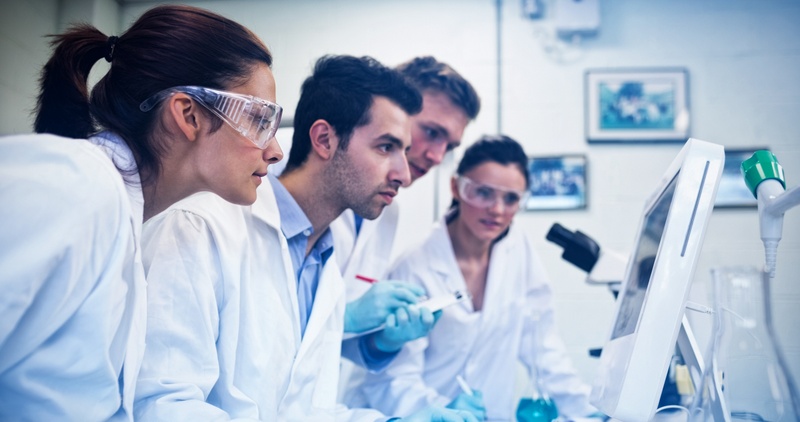 Effects of light on human circadian rhythms, sleep and mood
Review on how light influences sleep and human physiology in the September 2019 issue of Somnologie. The article discusses how light affects human metabolism and mood and the use of light therapy.
Light not only enables us to see fine detail, colour and motion, but also exerts non-visual effects on circadian rhythms, sleep and mood. Light at the wrong time may disrupt circadian rhythms and sleep, but in the form of light therapy, light exposure can be used as an intervention for psychiatric and other medical conditions.
Effects of light on human circadian rhythms, sleep and mood. C Blume, ... M Spitschan. Somnologie (2019)
With regard to the use of "bright" light therapy for regulating circadian rhythms or treating mood disorders, increasing the proportion of blue light does not increase the effectiveness of light therapy. See light therapy and blue light.
This has been well established for over 10 years. (See Ref 1 and Ref 2)
Experts recommend ending Daylight Savings Time (DST)
Many of the leading researchers on human health and circadian rhythms from around the world have joined together to advocate for the end of daylight saving time(DST).
If we want to improve human health, we should not fight against our body clock, and therefore, we should abandon DST and return to Standard Time (which is when the sun clock time most closely matches the social clock time) throughout the year. This solution would fix both the acute and the chronic problems of DST. We therefore strongly support removing DST changes or removing permanent DST and having governing organizations choose permanent Standard Time for the health and safety of their citizens.
Should We Abolish Daylight Saving Time? J Biological Rhythms. Jun, 2019

"Night Shift a Carcinogen".
A study published in April 2019 found night shift workers have impaired DNA repair mechanisms resulting in 30% higher levels of DNA breaks, which can cause cancer. This supports the World Health Organization classification of night shift work as a "probable carcinogen".
The National Sleep Foundation has linked long term night shift work to higher rates of cancer, as well as type 2 diabetes, heart disease, pulmonary disease and neurological diseases associated with aging, such as Parkinson's, Huntington's, and Alzheimer's. Night shift work is also associated with metabolic problems including ulcers, gastrointestinal problems, obesity and depression.
Light Therapy can be used to prevent a deterioration in the health and performance of night shift workers. Aligning workers circadian rhythms with their work schedule will improve their alertness, performance and long term health. More at Light Therapy in the Workplace.
Working the night shift increases likelihood of getting heart disease
A meta-analysis of 21 studies involving 320,002 night shift workers found that 19,782 of them had ischemic heart disease(IHD) and that the chances of developing heart disease increased by ~ 1% for each year a person worked the night shift.
...evaluation of dose-response relationship indicated that each 1-year increase in shift work was associated with 0.9% increase of the risk of IHD.
CONCLUSIONS: This meta-analysis updated the evidence that shift work was associated with the risk of IHD and supported a positive dose-response relationship between the risk of IHD and increasing duration of shift work.
In Occupational Medicine; April 2019
Men's sex drive could be boosted with light therapy
"Before treatment, both groups averaged a sexual satisfaction score of around 2 out of 10, but after treatment the group exposed to the bright light was scoring sexual satisfaction scores of around 6.3 - a more than threefold increase on the scale we used," explains Prof. Fagiolini. in Medical News Today
Testimonials:
"This green light lamp definitely works for me!" "Definitely improves my mood"
R.P. WA USA

"I am very satisfied with the green light. I found it to be very helpful in alleviating my symptoms of SAD"
E.A. Phd. MB Canada

"The white light is effective, however, I looked forward to the green light ...Using the green light was a pleasure rather than a discipline."
V.R. OR USA

"I thought the lamp was great. I felt calmer and less sleepy during the day...it was easier to get up in the morning"
J.W. B.Pharm. KS USA

"I use it after coming off the night shift. It helps in shifting me back and helped decrease the frequency of my migraine headaches."
M.S. RN WI USA (For night shift work)

"I will recommend your units to anyone who has DSPD, as I did, because quite frankly, IT WORKS!"
R.P. PA USA

"I am really pleased that we found your product. My son has been struggling with his sleep cycle for years due to late-stage Chronic Lyme Disease and he is now getting up at about 9:30 am and going to bed about 12:30 am. This is a huge improvement from where he started and we have every reason to believe it will continue to get better. Thanks for doing what you do!!"
S.J. AB Canada

"Years ago, I was diagnosed with a severe case of the sleep disorder DSPS and I have been suffering from it all my life....In 2008, I started taking advantage of blue light technology, but 2 years later I had some problems with my eye sight. I have now been using the green light instead of the blue one for a few months, and it has done wonders for me. Not only am I no longer worried about my eye sight, it is also even more effective than the blue light was, in my personal experience. My work days are obviously a lot more productive as well and by merit of that alone, the green light has already paid for itself.
M.Z. Brazil

"I recently retired and almost immediately started suffering from insomnia. Then fall came and I also fell into a depression (SAD). I started to use green light therapy, and the results were simply amazing. Within one week my insomnia and SAD were completely under control. I now get up with no problem, have lots of energy throughout the day, and am in a good state of mind. I am very happy with Green Light therapy."
B.J.S. MB Canada

"I felt less depressed..The very first time I used the lamp I felt very energized." "It reminded me of my previous job when I worked outside in the sunshine. When I used the lamp I felt like the sun was shining on me."
A.P. Ont. Can